Seamless Communication
Connecting agencies and departments is essential for collaboration and communication. aXtion rugged cases protect tablets in a multitude of environments allowing employees to perform the task at hand knowing the tablet is protected. While MagConnect mounts position tablet exactly where it is needed allowing employees to work hands-free.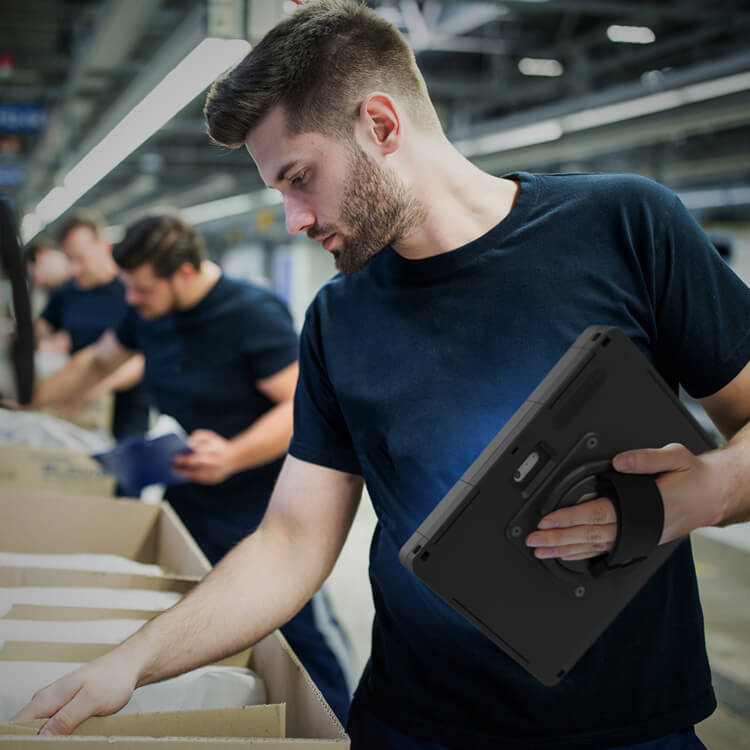 Accessories That Work
Being mobile is what supply chain transportation and logistics is all about. Having accessories that help users move from environment to environment while keeping your tablet accessible is critical to optimize productivity. A shoulder strap can be added to any aXtion rugged case to keep the tablet accessible while on the move.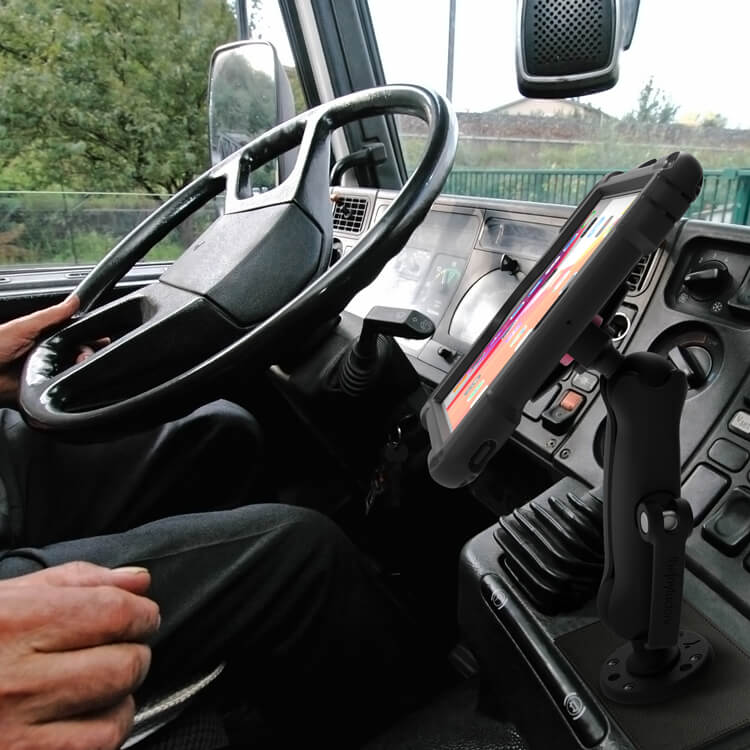 Protect Your Tablet Investment
MagConnect mounts and aXtion rugged cases help boost productivity and optimize workflows by positioning the tablet exactly where it is needed while providing protection for virtually any environment and usecase. Effectively used by road crews, truckers, warehouse personnel, inspectors, and aviation crews; our mounts and rugged cases enhance any mobile workforce by positioning and protecting the tablet.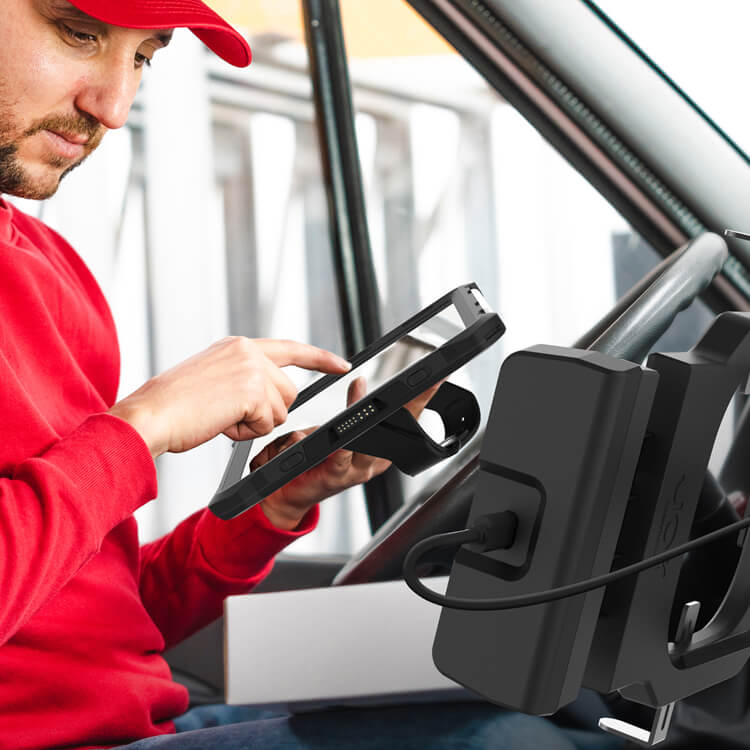 Features
Fully-enclosed.
Rugged protection.
Weatherproof.
Companies across the nation entrust The Joy Factory to position secure and protect their tablets. From hospitality, healthcare, construction, energy & utilities, government, education, public safety, retail, transportation, exhibition, manufacturing to small business, we have solutions to mount and protect your device. To inquire about our products please fill out this form and a sales specialist will reach out to you.