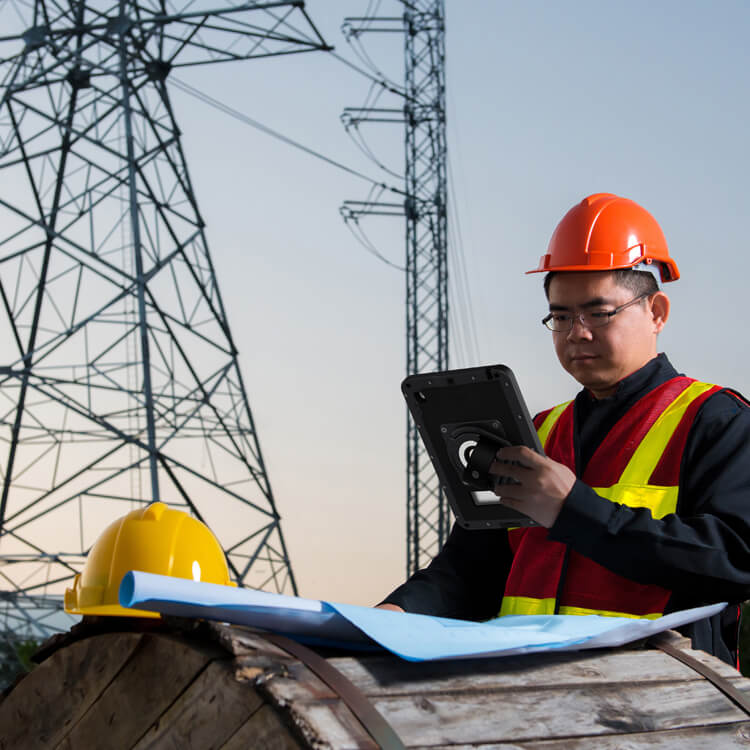 Hazardous Environments
Providing robust tablet protection in hazardous environments requires protection against possible ignition sources. Our aXtion Extreme tablet cases are explosion proof boasting C1D2 | C2D2 | C3D2 | ATEX Zone 2 and ATEX Zone 22 certifications. These top of the line rugged cases are an economic alternative to IPC (Industrial PC) solutions.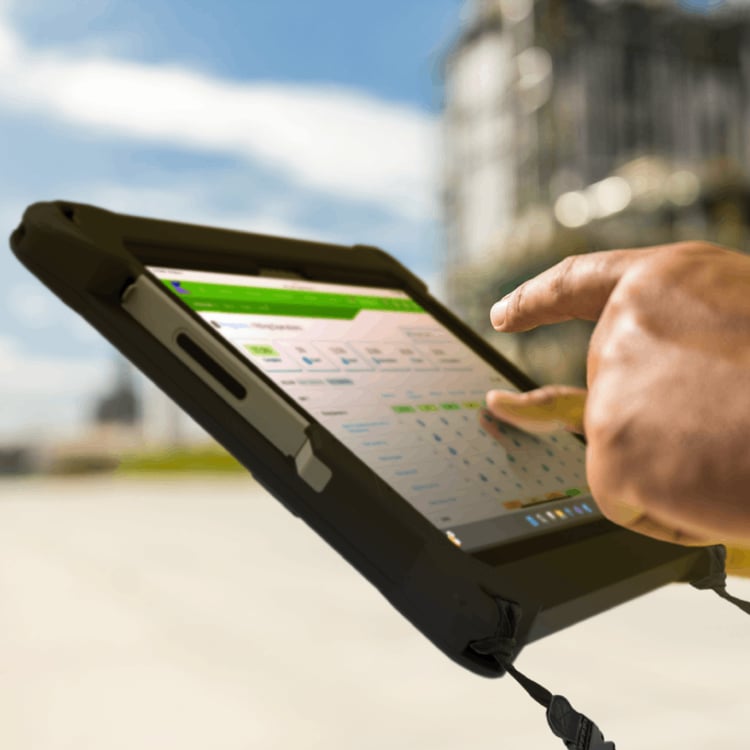 Tablets On the Go
While conducting field work it can be cumbersome keeping a workforce connected. Deploying the right solutions for your team can greatly impact their productivity. We manufacture a wide range of tablet solutions that aim to position the tablet providing hands-free usage for the user.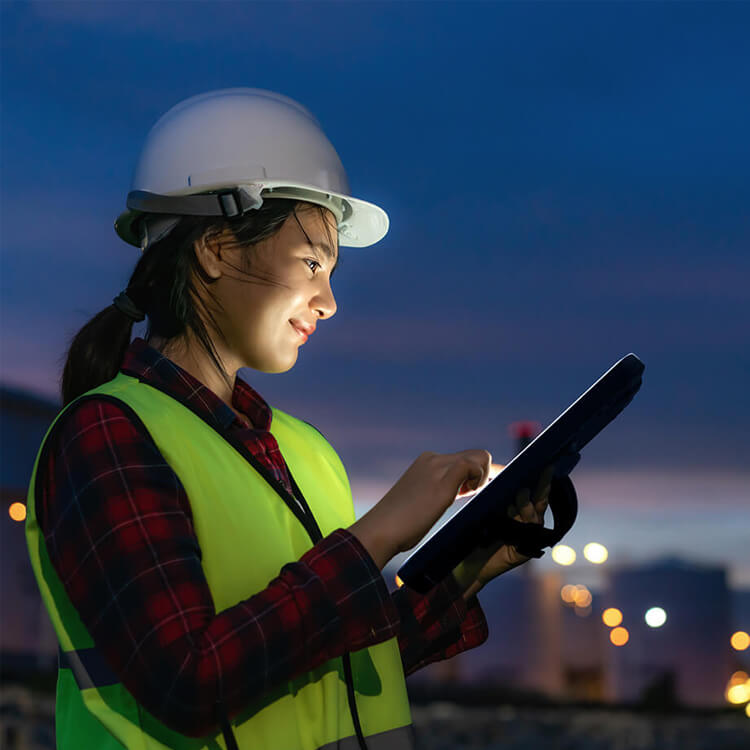 Features
Fully-enclosed.
Rugged protection.
Weatherproof.
Companies across the nation entrust The Joy Factory to secure, protect and position their tablets. We understand the complexities of the energy and utilities industry; especially the importance of utilizing a tablet solution which ensures your workforce is safe. We pride ourselves in our ability to develop hazardous location tablet cases for the most sensitive environments. To inquire about our products please fill out this form and a specialist will be in touch.
Solutions: Hazardous environments • Industrial grade tablet cases • C2D2 | C1D1 | ATEX / IECEx certified products • Utilities • Oil & gas refineries • Pipelines • Construction • Field services sites • Mining • Explosion proof • Portable • Rugged protection • Anti-glare / sunlight viewable • Wi-fi / Broadband