Improved Patient Care
Tablets with Wi-fi access are capable of processing entire patient electronic health records from appointment start to finish. Through the use of tablets doctors and nurses are able to spend more time speaking with patients and less time working on administrative duties such as paperwork.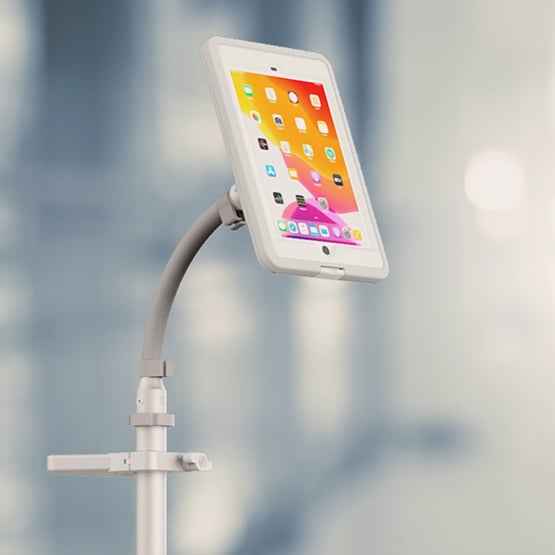 People in general have become accustomed to using touch screen smartphones and tablets. It is only natural that patients are comfortable using the self-service approach when checking into their doctor's office or the hospital through the use of tablet based kiosk displays.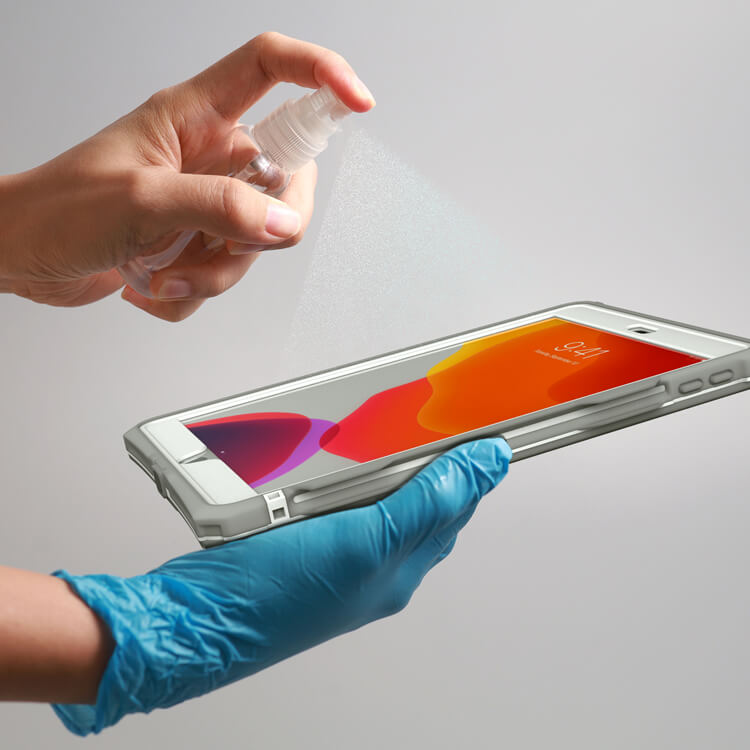 Features
Fully-enclosed.
Rugged protection.
Weatherproof.
Features
Easy to maneuver.
Quick access to tools & technology.
Perfect tablet position, every time.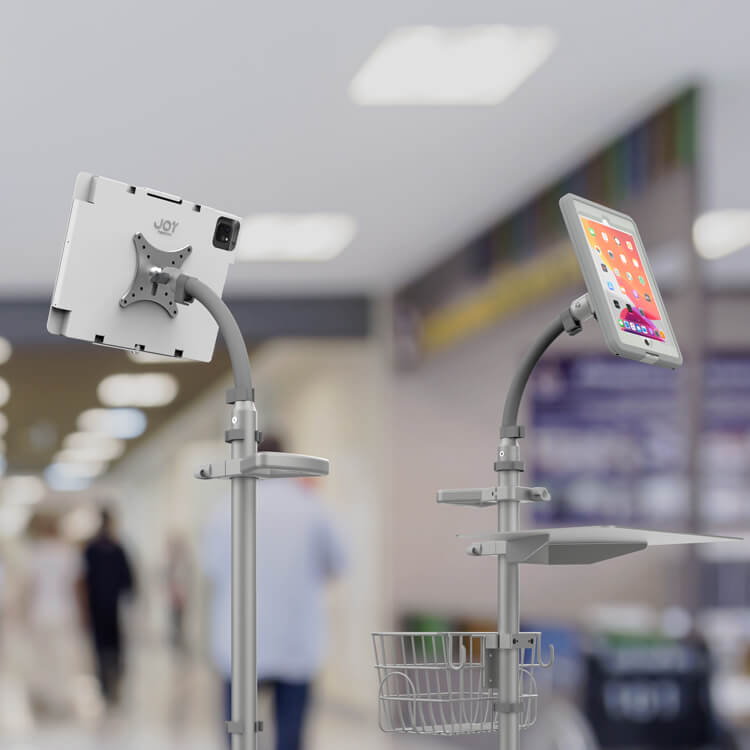 Streamline Patient Processing
Tablets for healthcare are relatively easy to put into operation, as they only require a small investment. In addition to function, the appearance of tablet application in medical offices builds the confidence level in patients. They are far more likely to feel that the facility stays up with the latest trends and employs cutting edge technology.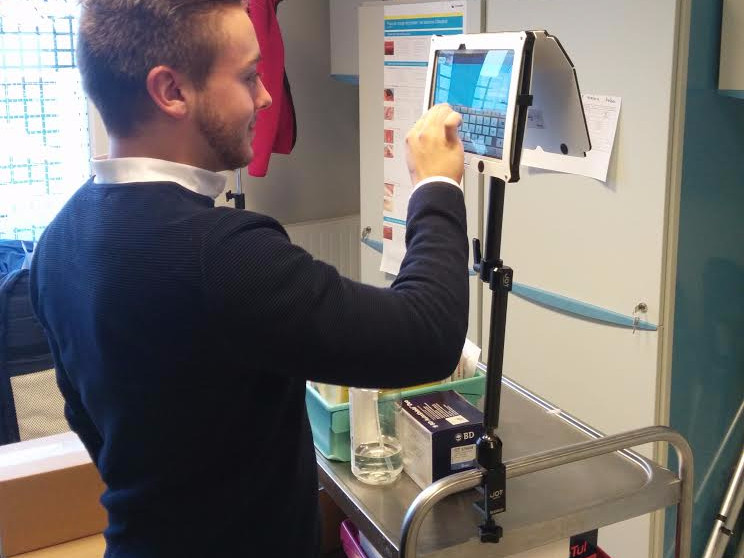 Medical Cart Accessibility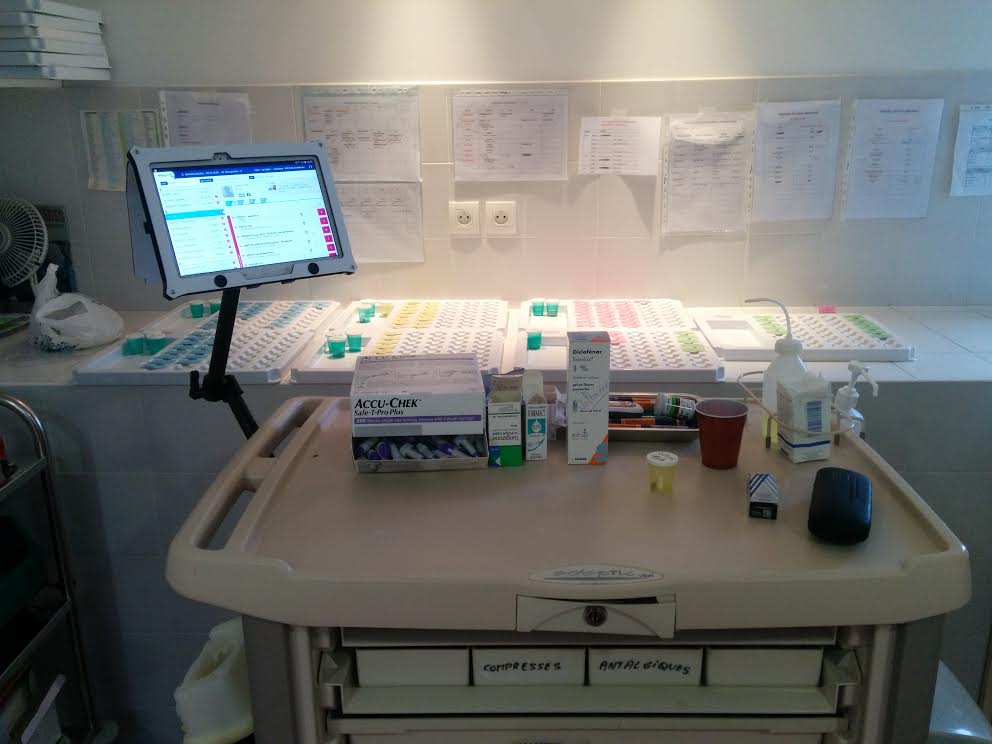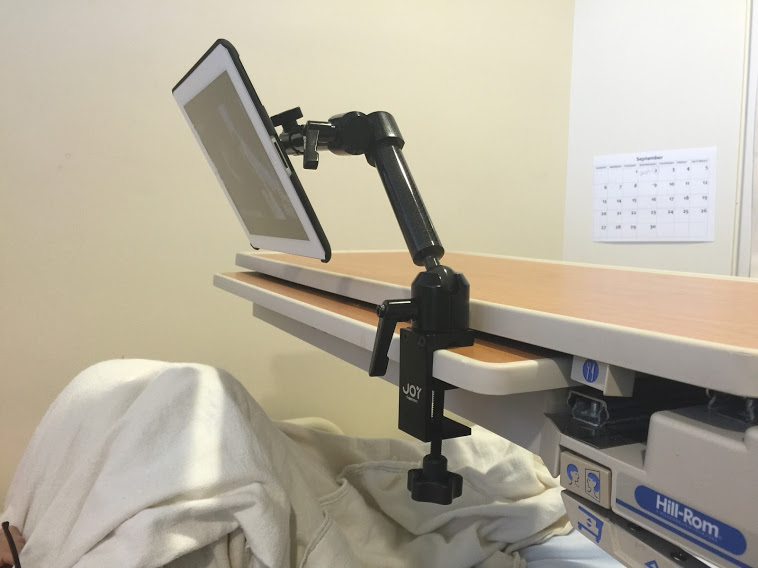 Waiting/In Room Entertainment
Companies across the nation entrust The Joy Factory to position secure and protect their tablets. From hospitality, healthcare, construction, energy & utilities, government, education, public safety, retail, transportation, exhibition, manufacturing to small business, we have solutions to mount and protect your device. To inquire about our products please fill out this form and a sales specialist will reach out to you.