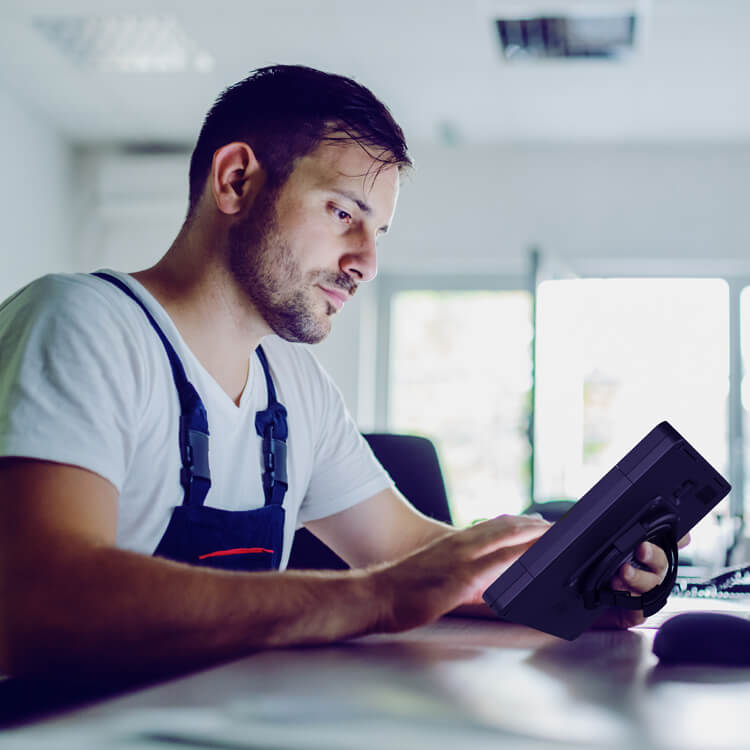 Solutions for Oil & Gas
We specialize in tablet cases for the Oil & Gas and Manufacturing (Food & Textiles) industries. Our series of aXtion Extreme cases are made for hazardous locations with Class I, Div. 2 and Class II, III Div. & Div. 2, Groups A – G certifications as well as ATEX Zone 2 and ATEX Zone 22 certifications.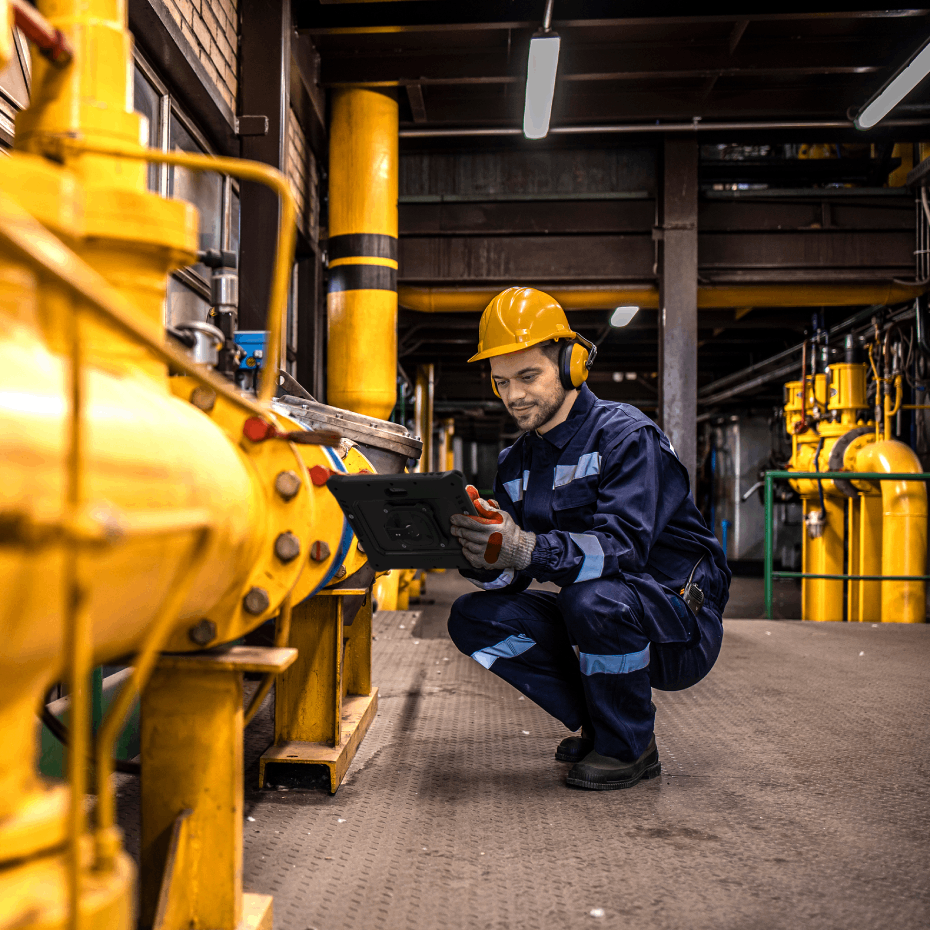 Built Tough
The aXtion Pro cases have been meticulously engineered to cater to the unique demands of the Oil & Gas industry. While not suited for extreme environments or regulatory settings, these rugged cases excel in safeguarding your device from harm in the face of everyday challenges. Designed to excel in harsh environments where inclement weather and accidental device breakage pose constant challenges, these rugged cases offer unparalleled protection.
Ready for Anything
The aspect that is often overlooked during tablet deployments is providing the user with solutions that station or situate the tablet while in operation. We offer a full line of ergonomic mounts that improve efficiency and safety in any environment. MagConnect Mounts paired with aXtion Extreme cases have users ready for ANYTHING!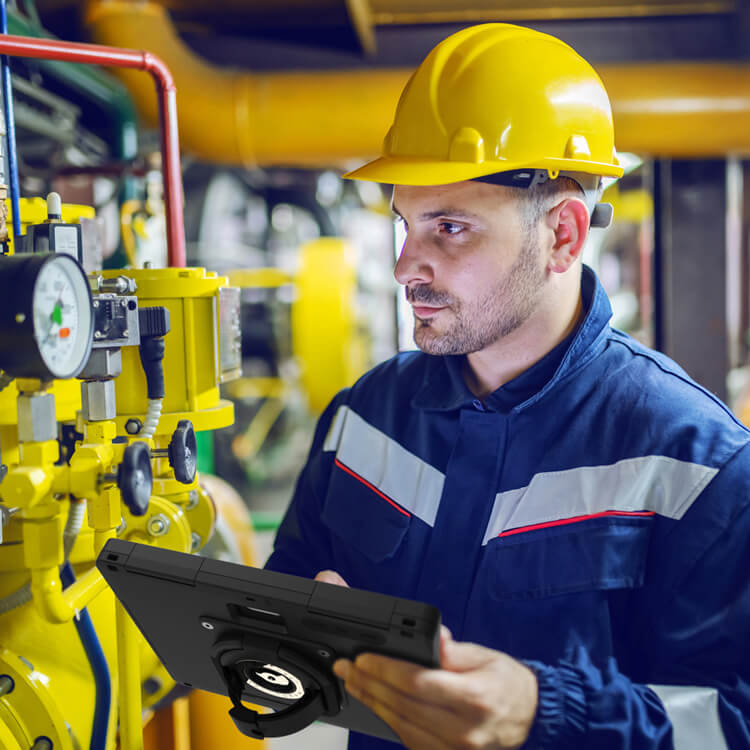 Expand Mobility & Increase Safety
To expand the mobility of the user, a few features are built into every aXtion Extreme hazardous location tablet case including but not limited to kickstand and hand strap. When out in the field mobile workforces need to operate hands-free to maintain safety. So we have introduced a line of accessories to work alongside our cases. Universal Shoulder Strap Universal Tablet Harness & Sun Visor.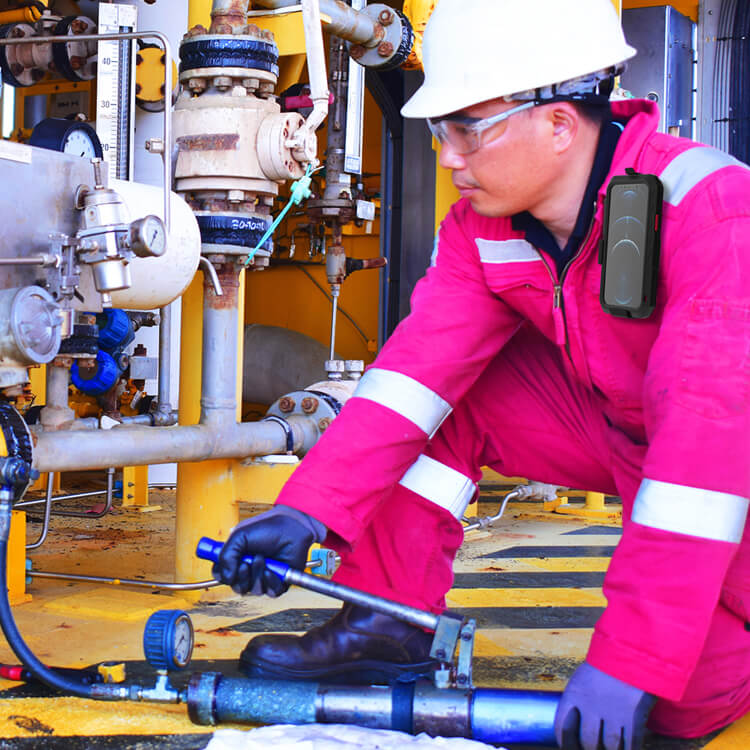 Features
Fully-enclosed.
Rugged protection.
Weatherproof.
Companies across the nation entrust The Joy Factory to position secure and protect their tablets. From hospitality, healthcare, construction, energy & utilities, government, education, public safety, retail, transportation, exhibition, manufacturing to small business, we have solutions to mount and protect your device. To inquire about our products please fill out this form and a sales specialist will reach out to you.